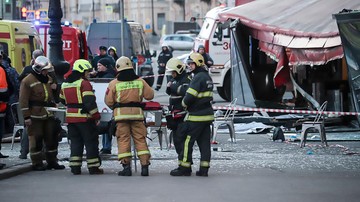 Jakarta, CNN Indonesia —
A military blogger pro-President Vladimir Putin, Vladlen Tatarsky, was killed in an explosion at a cafe in Saint Petersburg, Russia, on Sunday (2/4).
"One person died in this incident. He is military correspondent Vladlen Tatarsky," the Russian Interior Ministry said in a statement.
The chronology of the blogger's death began after receiving a gift which allegedly contained explosives.
One source stated that Tatarsky received a statue as a gift from a woman.
(Gambas:Video CNN)
"This woman was sitting at our table. I saw her from behind, she turned around. When she gave me the statue, she went and sat in a different place, by the window," the witness was quoted as saying by CNN on Russian state media.
The emcee on stage then took the statue from the box and displayed it. Tatarsky briefly held the gift.
"They put it back and soon there was an explosion," he said again.
He then ran and saw many people wounded to the point of bleeding.
Another witness said people rushed to the exits after the explosion occurred.
Continue reading on the next page…
Suspected Bomb Inside Statue Present to Suspicious Ukraine
READ THE NEXT PAGE