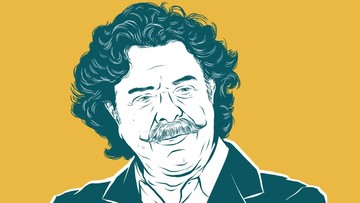 Jakarta, CNN Indonesia —
Many rich people started from a path that was never suspected.
One of them happened to Shahid Khan. In his youth, he worked as a dishwasher in the US for only US$1.20 an hour.
However, in the midst of his past, Khan has now managed to grow into a giant world tycoon. Forbes noted that Khan now has assets of US $ 12.1 billion.
If converted to an exchange rate of Rp. 14,980 per US dollar, the total assets owned by Khan are Rp. 181.26 trillion.
This property makes him the 141st richest person in the world today.
Then who exactly is Shahid Khan. How did he go from being a dishwasher to a tycoon with a fortune of IDR 181.26 trillion?
Citing various sources, Khan is a Muslim born in Pakistan on July 18, 1950 from a middle-class family.
His father was a seller of construction surveying and drawing equipment. Meanwhile, his mother is a professor of mathematics.
His father's background as a construction equipment salesman shaped Khan to some extent. Because of that background, Khan has aspirations and dreams of becoming an architect.
In order to realize his dream, when he was 16 years old, he went to Illinois, USA to continue his studies.
The money he brought at that time was US$500. With that provision, he can stay at a place that costs US$ 2 per night. But then, to survive, Khan worked as a dishwasher paying US $ 1.2 per hour.
While working there, he tried to apply for a job at an automotive company called Flex-N-Gate. He was accepted to work at the company.
After graduating, he rose to the rank of technical director at the company.
However, the promotion did not make him complacent. Armed with his experience working at Flex-N-Gate, in 1978, Khan opened a US$16,000 piggy bank and founded Bumper Works, a company that manufactures car bumpers for pickup trucks.
To grow his business, Khan sought a capital loan of US$50 thousand from the Small Business Administration.
Khan's efforts were not in vain. In a short time, his business shot up and grew.
In fact, in 1980 or 12 years after he founded Bumper Works, Khan managed to buy Flex-N-Gate, from his former boss Charles Gleason Butzow.
He brought Bumper Works into the Flex-N-Gate. Khan then raised the company he had just bought. Thanks to its hard work, Flex-N-Gate is among the top three bumper suppliers for automakers.
In 1984, he began supplying pickup bumpers to Toyota. Only 3 years later, he managed to beat Toyota's pickup bumper supplier.
Flex-N-Gate has succeeded in becoming the sole supplier of Toyota pickups. Then in 1989, he managed to get the heart of Toyota by becoming the sole supplier for the entire line of Toyota in the United States.
Since then the company has grown rapidly. At first, sales only exceeded US $ 17 million. But in 2010, sales value shot up to US $ 2 billion.
In 2020, sales have more than quadrupled to US$8.89 billion. The sales figure makes Flex-N-Gate ranked 46th by Forbes as the largest US private company.
Due to this development, Flex-N-Gate managed to expand its factory to 69 branches spread across the United States, China, Argentina, Spain, France, Germany, Mexico. In 2019 yesterday, his company succeeded in providing livelihoods to 25 thousand people.
With this development, Automotive News determined Flex-N-Gate to be the 7th largest automotive parts supplier in the US and 33rd in the world.
Hobby Buy Football Club
READ THE NEXT PAGE