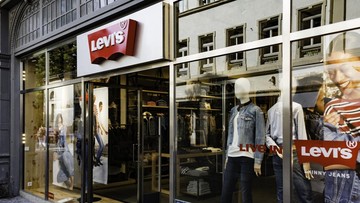 Jakarta, CNN Indonesia —
Denim label Levi's has been criticized for using artificial intelligence (AI) technology as a substitute for hiring and paying models from diverse backgrounds.
The denim clothing brand is in the spotlight after announcing a partnership with Lalaland.ai, an AI company founded in 2019. Lalaland.ai will present virtual models with AI technology, with various colors and body types.
"With this body shape-inclusive avatar, (our) company aims to create a more inclusive, personalized and sustainable shopping experience for fashion brands, retailers and customers," Levi's said, launching the South China Morning Post.
However, Levi's decision to work with AI suddenly received a lot of negative comments on social media. This method is seen as a form of Levi's laziness to address the issue of diversity.
"Your diversity doesn't count if you don't diversify who (models) you pay," wrote one Twitter user.
Levi's admits that this does not reduce its commitment to working with models. It's just that AI technology can help them display their production on various body types more quickly.
"We have not diminished our plans for live shooting, live model use, or our commitment to working with diverse models," Levi's said in a statement.
Shereen Daniels, CEO and founder of UK-based racial equity consulting firm HR Rewired, suspects that by using AI, Levi's is trying to cut corners to make a profit.
"It's like they're trying to cut corners to gain commercial advantage by demonstrating a more representative model, without doing any work," Daniels said.
He said that ethnic minority groups are expected to double in the UK by 2061 and make up almost a third of the population.
Meanwhile, according to a report from advertising giant WPP, their annual revenue is also expected to double to £575 billion. This, said Daniels, is a huge commercial opportunity.
Levi's responded to some of the concerns that arose, but did not provide further details on how it plans to address this diversity issue.
(del/asr)