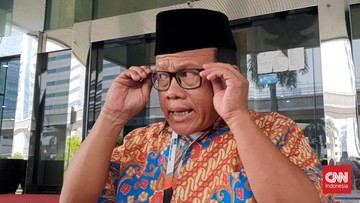 Jakarta, CNN Indonesia —
Indonesia Police Watch (IPW) chairman Sugeng Teguh Santoso asked the East Java Regional Police Chief Inspector General Toni Harmanto to disclose data regarding claims that his party had sacked hundreds of members because they were involved in drug abuse.
This was conveyed by Sugeng when met in Tebet, South Jakarta, Sunday (2/4).
"Asking the Kapolda to explain to the media (hundreds of sacked members) what their levels are, from the highest to the lowest. The levels are at the Polda, Polres, or Polsek," said Sugeng.
According to Sugeng, the hundreds of members who were claimed to be sacked were a cumulative result. He said reporting on sanctions enforcement actions could not be submitted immediately.
"He has done it, I already know, he has done it before. Then now this has only been conveyed to the public. If you take action to enforce sanctions, you can also report it later," explained Sugeng.
East Java Police Chief Inspector General Toni Harmanto previously claimed that his party had fired hundreds of its members for being involved in drug abuse.
Toni made this claim during a friendly gathering with the congregation of Al-Falah Mosque on Jalan Raya Darmo, Surabaya, in the Friday Confide forum, Friday (31/3).
Toni said that the East Java Regional Police and their staff had made every effort to suppress and prevent the circulation of narcotics. In fact, he explained, there were members of the police who were involved, his party had also taken firm action up to the dishonorable dismissal of members of the Police.
"Of course the steps we take must also be based on the rules that have been set. I have fired hundreds of policemen and we even made requests to prosecutors and judges to give more severe sanctions than others," said Toni, in a written statement, Saturday (1/4 ).
Nevertheless, Toni did not provide details on the number of Polri members in East Java who were involved in the narcotics abuse case, and how many people were dismissed.
(pop/DAL)