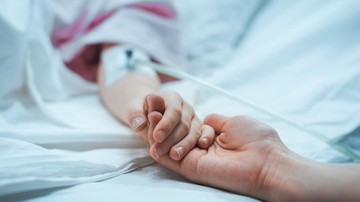 Jakarta, CNN Indonesia —
Cristalino David Ozora is said to need up to one year to undergo therapy to restore qualitative (cognitive) awareness.
This was revealed by David's father, Jonathan Latumahina through a tweet on his personal Twitter account, Sunday (2/4).
Jonathan explained that David's condition on the 42nd day was divided into 2 things, namely quantitative and qualitative awareness. He said David's quantitative awareness was very good, his vital organs were also good and there were no problems.
"Qualitative (cognitive) awareness, according to the team of doctors at Mayapada Hospital, still needs a long run because there are lots of assessments that must be carried out both physically and psychologically. So the hospital needs time for this therapy with strict protocols and home care observations of 6 months to 1 year," said Jonathan.
It explains that David is still in the ICU. The therapy stage has also entered road training.
However, last Friday David suddenly had a high fever of up to 38.4 degrees. This was called because his physical condition was still vulnerable.
Jonathan said David needed prayers and support so he could be stable.
"Diffuse axonal injury is a very severe brain injury, we may be grateful for today's achievements but we still have to be sincere, because David's progress is our endeavor, so I humbly ask to continue sending prayers," Jonathan explained.
CNNIndonesia.com has asked Jonathan for permission to quote the upload.
Previously, David had experienced a critical phase after being abused by Mario Dandy Satriyo, son of the Director General of Taxation official, Rafael Alun Trisambodo. After receiving treatment by the medical team, David finally passed this critical phase.
On the other hand, Mario and his partner Shane Lukas have been named as suspects in the persecution. They are now detained at Polda Metro Jaya Detention Center.
Meanwhile, a woman with the initials AG has also been raised to the status of a child in conflict with the law. AG was charged by the prosecutor with the article of premeditated assault.
The articles charged are Article 353 paragraph 2 of the Criminal Code in conjunction with Article 55 paragraph 1 of the 1st Criminal Code and Article 355 paragraph 1 in conjunction with Article 56 of the 2nd Criminal Criminal Code subsidiary Article 353 paragraph 2 of the Criminal Code in conjunction with Article 56 of the 2nd Criminal Code.
Apart from that, AG was also charged with Article 76 C in conjunction with Article 80 paragraph 2 of Republic of Indonesia Law Number 35 of 2014 concerning amendments to Law Number 23 of 2022 concerning Child Protection.
AG's trial was held in a marathon at the South Jakarta District Court.
South Jakarta District Court Public Relations official Djuyamto explained that the trial was being held successively because AG's detention period ended on April 17, 2023. AG was being held at the Social Welfare Administration Institution (LPKS).
(pop/wis)
(Gambas:Video CNN)