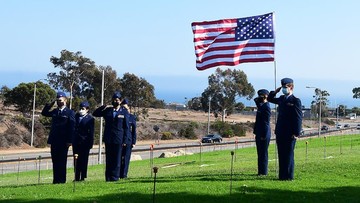 Jakarta, CNN Indonesia —
The US plans to open an embassy in Vanuatu, an island nation in the South Pacific. The US Department of State on Friday (31/3) said this was a step to deepen relations with Vanuatu.
"Consistent with the US Indo-Pacific diplomatic strategy, a permanent diplomatic presence in Vanuatu will enable the US Government to deepen ties with Ni-Vanuatu officials and people," the department said in an official statement, as reported by Reuters.
They said the presence of the US embassy in Port Vila would facilitate bilateral cooperation, development assistance, and efforts to overcome the climate crisis.
However, the US diplomatic presence in the Pacific cannot be separated from the need to counter China's influence.
Before officially establishing an embassy, ​​the US already had diplomatic relations with Vanuatu, represented by diplomats based in Papua New Guinea.
(Gambas:Video CNN)
Meanwhile, this year the US reopened its embassy in the Solomon Islands after 30 years of being closed. This month the Indo-Pacific coordinator from the US Government, Kurt Campbell, is said to be making a visit there.
Despite diplomatic ties, the Solomon Islands this month announced a multi-million dollar contract with a Chinese company for the development of an international port in Honiara.
The US and allies fear China has ambitions to build a naval base since Solomon signed a security pact with Beijing last year.
Reuters said the US appeared to be struggling to keep pace with China's power in the Pacific. The plan is for other embassies to be established in the Pacific islands of Kiribati and Tonga.
Then, the US is also in the middle of renewing the agreement with the Marshall Islands, Palau and the Federated States of Micronesia. This step seems to be for the sake of getting exclusive access to parts of the Pacific.
(the/end)
(Gambas:Video CNN)