Jakarta, CNN Indonesia —
FIFA has canceled Indonesia from hosting the 2023 U-20 World Cup which was supposed to be held in May.
The cancellation of Indonesia as host status by FIFA cannot be separated from the rejection by a number of parties in Indonesia over the planned arrival of the U-20 Israel National Team as one of the participants in the U-20 World Cup finals.
Previously, six regions would host the U-20 World Cup in Indonesia, including Jakarta, Solo and Bali. The six regional heads representing have agreed to sign the Host City Agreement.
However, recently approaching the holding of the U-20 World Cup, the Governor of Bali I Wayan Koster and the Governor of Central Java expressed their rejection of the Israeli national team's arrival.
In the aftermath of this refusal, FIFA revoked Indonesia's host status and the young Garuda national team failed to appear. Even though the Indonesian government has poured hundreds of billions of rupiah to prepare for this grand event.
Pros and cons were also circulating among residents discussing the cancellation of the U-20 World Cup in Indonesia, both opinions expressed on social media to 'coffee shop chat'.
A resident of East Jakarta, Ardian Lestaluhu (21) said he was disappointed with the cancellation of the U-20 World Cup in Indonesia. Not only that, he also admitted that he was disappointed because it happened after it was suspected that political affairs had caused the world championship to be canceled in Indonesia.
"Many parties are like what, like parties and officials who refuse Israel to come to the (U-20) World Cup," he said when met by CNNIndonesia.com in Pulomas, East Jakarta, Friday (31/3).
According to him, the removal of Indonesia's status as host has had an impact on young national team players who want to feel the atmosphere and show their skills in the highest football caste.
"There are still many young players who want to develop, who want to show they can make Indonesia proud. It will have an effect on our young players," he said.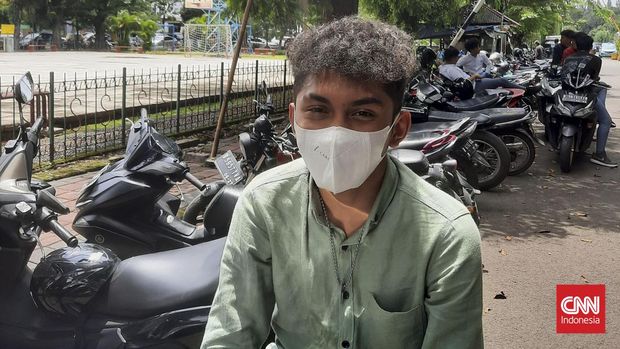 Adrian Lestaluhu (21)(CNN Indonesia/Ridwan Apandi)
Disappointment was also conveyed by Ade (28), a student majoring in sports at the Jakarta State University (UNJ), Rawamangun, East Jakarta. He admitted that he also felt the sadness that the young Indonesian national team players were feeling who failed to appear in the U-20 World Cup.
"Very disappointed, sorry for the younger siblings who have struggled, wasting their time, wasting their energy, who have fought tooth and nail to defend the nation and state," he said.
Ade really regrets this, because the golden opportunity for national team players to show off in international football has failed. He also touched on political issues which he considered caused the cancellation of this event.
"That football should not be associated with politics, sport unites. Politics is concerned with the ego, right," he said.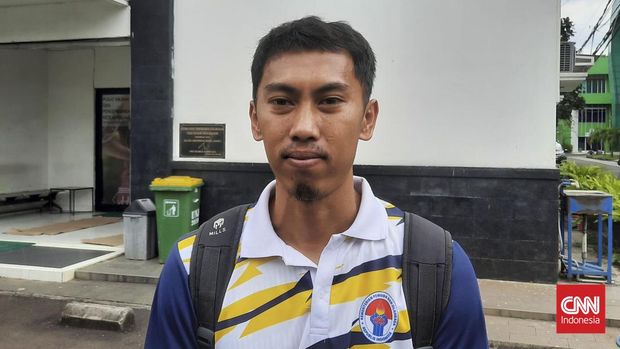 Ade Muhammad (28). (CNN Indonesia/Ridwan Apandi)
Meanwhile, Irin (50) hopes that the cancellation will not have a negative impact on the development of Indonesian football and national team achievements.
He also hopes that in the future, Indonesian football will show progress and have competitiveness.
"You can't just dog around like that. You have to move forward, you're still far below the others," said the man who makes a living as a trader on a daily basis.
He cannot deny that he also felt disappointment when Indonesia was canceled from hosting the U-20 World Cup. He also criticized the cancellation because of the behavior of politicians and the national elite.
"For me, I'm really disappointed, there should be (the U-20 World Cup in Indonesia)," he said.
"I'm disappointed because of the Israeli problem, why didn't it happen. Even though we just separated it, politics is politics, football is football," he added.
A similar opinion was expressed by Diah (20). She, who is a student at the UNJ Sports Faculty, regretted that the U-20 World Cup was canceled in Indonesia due to political issues. Even so, he considered it difficult to exclude politics from sporting events, especially in Indonesia.
"In my opinion, if possible, don't mix it with politics, because there are many interests. But yes, how come there are many interests in Indonesia too, there are lots of politics," said Diah.
"But it's also difficult to get rid of politics from the sport, from the institutions above, the politics are still very thick," he continued.
He also lamented the waste of preparation to the budget that had been disbursed to face the U-20 World Cup in Indonesia.
"It's very unfortunate, because the preparation to become the host took a very long time, right. Then trillions have passed, the country is sure to have been up and running," he said.
"Moreover, friends from the Indonesian U20 National Team did not play in the World Cup. Even though that is a very big goal for their flying hours as well," he added.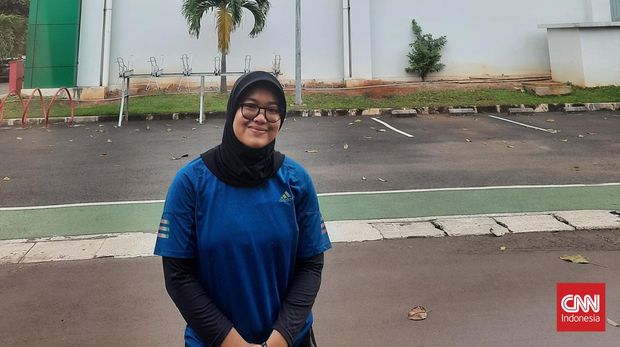 Diah (20), a student at the Faculty of Sports Science, UNJ. (CNN Indonesia/Ridwan Apandi)
Indonesia failed to host the U-20 World Cup finals after a wave of rejection of the presence of the U-20 Israel National Team strengthened. Rejection also came from a number of groups, regional heads, to political parties which incidentally are part of the Joko Widodo (Jokowi)-Ma'ruf Amin government coalition.
Even though President Jokowi has firmly asked that sports not be associated with politics because FIFA has its own rules for countries participating in the U-20 World Cup finals.
He also sent PSSI Chairman Erick Thohir to directly lobby FIFA through its president, Gianni Infantino. However, bad results are still obtained. FIFA decided to cancel Indonesia as the host due to the current situation.
Jokowi finally expressed his disappointment and sadness over FIFA's decision to cancel the 2023 U-20 World Cup in Indonesia. He wants the momentum of 'failure' to become an important lesson for Indonesian football in the future.
"I know this (FIFA) decision has disappointed many people. I feel the same way. Disappointed and sad." said Jokowi in his official statement, Thursday (30/3).
Even so, he asked all parties not to blame each other after the U-20 World Cup was canceled in Indonesia. Jokowi realizes that many people are disappointed with this decision. However, he did not want this moment to become an arena for blaming each other.
"Don't waste energy blaming each other. As a big nation, we have to look forward, not look back," Jokowi said.
(pan/kid)
(Gambas:Video CNN)