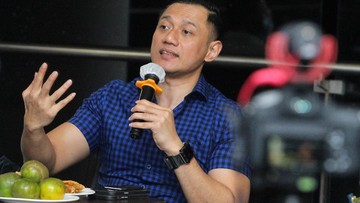 Jakarta, CNN Indonesia —
The general chairman of the Democratic Party, Agus Harimurti Yudhoyono, questioned the attitude of the central and regional governments which were not unified in relation to the Israeli national team, so that in the end Indonesia was canceled from hosting the U-20 World Cup.
"The central government is not the same as the regional government. Ministers are not the same as the ranks below it. What kind of country is this," AHY said in Bandung, Thursday (30/3).
In this case, AHY refers to the attitude of the Governor of Central Java, Ganjar Pranowo and the Governor of Bali, Wayan Koster. Both of them compactly rejected Israel's arrival as a participant in the U-20 World Cup.
Instead, President Joko Widodo asked for sports to be separated from political matters.
AHY said Indonesia had volunteered as the host in 2019. Preparations will then be carried out from 2021 including for stadiums and other facilities.
As we got closer to the title, there were rejections in a number of areas. In the aftermath, FIFA declared Indonesia canceled as host. This decision, said AHY, embarrassed Indonesia in the eyes of the international community.
"Right now we are embarrassed in the international world. Because of our inability to resolve the internal situation in our own country," he said.
It was hard for him to imagine how Indonesia was discussed out there. According to him, Indonesia has suffered losses and has become the talk of other countries.
AHY also considers that the criticism leveled by a number of parties, especially politicians, is not purely for the good of the country.
"I'm not sure that the statements made by figures a, b, figures a, b, are really for our Indonesia. No. But they are more political in nature," he said.
(the/end)
(Gambas:Video CNN)