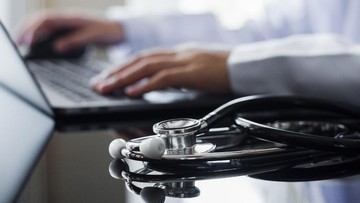 Jakarta, CNN Indonesia —
The Ministry of Health agrees with the abolition of the mandatory requirement to be able to speak Indonesian for foreign health workers and medical workers who intend to practice in Indonesian health facilities. The mandatory Indonesian language requirement is no longer included in the draft Health Bill as of 7 February 2023.
The Director for Empowerment of Health Workers at the Ministry of Health, Anna Kurniati, said that this condition was no longer relevant to be applied at this time. However, he said, the Ministry of Health still guarantees the competence and entry requirements for quality foreigners.
"So indeed we are also in line with the bill that the Indonesian language is not the main requirement when foreigners enter," said Anna when met after the socialization of the Health Bill in South Jakarta, Friday (31/3).
According to Anna, the Ministry of Health has thought of a solution, one of which is to request that the foreigner be facilitated with Indonesian language training by an employer or official party that guarantees the foreigner's arrival to Indonesia.
In addition, later in practice, these foreign health workers and medical workers will be accompanied by local workers who can help foreign nationals communicate with patients.
"So he (a foreigner) also has a process of transferring knowledge to our local health workers. So that makes the language skills that must be possessed at the beginning not very relevant because they are just about to enter this," he said.
Furthermore, Anna said the Ministry of Health through the Health Bill intends to simplify the requirements for foreigners and Indonesian citizens graduating from abroad, aka the diaspora, to work in Indonesia.
According to him, the Ministry of Health has also prepared a thorough competency evaluation and adaptation program. Later, both diaspora and foreigners must have a valid Registration Certificate (STR) and Practice Permit (SIP) within a certain time limit.
Anna explained that this adaptation program aims to make foreigners and diaspora learn about different types of endemic diseases, even tropical and sub-tropical diseases that they may have never treated.
"That is what is important in screening at the beginning, there is a competency evaluation. So, this competency evaluation aims to see whether those who enter Indonesia are competent or not," he said.
(khr/tsa)
(Gambas:Video CNN)