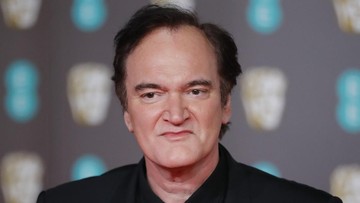 Jakarta, CNN Indonesia —
Quentin Tarantino says he has finalized the script for his final film, The Movie Critic. He estimates shooting for the film will begin this year. This was conveyed in Paris for the publication of his new book.
"I have completed the script for what will be my last film," said Quentin Tarantino as reported by AFP, Thursday (30/3).
"I imagined we might be able to shoot in the fall.
The statement is the latest after Quentin Tarantino has repeatedly said he wants to retire after working on his 10th film, with two Kill Bill films being counted as one part.
"I don't know at all (when the last film will be). I'm also not in a hurry to make the last film," Quentin Tarantino said in an interview with CNN some time ago.
"I've been doing this (directing) for a long time. I've been doing it 30 years and this is the time to end it," he said.
Until mid-March 2023, sources confirmed Quentin Tarantino's latest film is titled The Movie Critic and is set in 1977.
Not long after that, it was also reported that the film would be about Pauline Kael, a New Yorker film critic who died in 2001.
Kael is a critic who is known to often clash with editors and filmmakers. In the late 1970s, Kael spent a brief stint as a consultant for Paramount's production studio.
(Gambas:Video CNN)
He accepted this position at the request of actor Warren Beatty. Kael's tenure at the studio matched the setting Tarantino said was shot for the film.
However, the Pulp Fiction director denied the news and stated that The Movie Critic was not devoted to one particular film critic.
Quentin Tarantino is known as one of the most influential famous directors in Hollywood. He has produced many films that have received praise and won various awards.
Tarantino's directorial debut came with 1992's Reservoir Dogs, a low-budget, brutal crime saga that became a huge success.
But it was Pulp Fiction, the 1994 film starring Samuel L. Jackson, Uma Thurman and John Travolta, that took Tarantino from indie director to major film star.
(afp/chri)