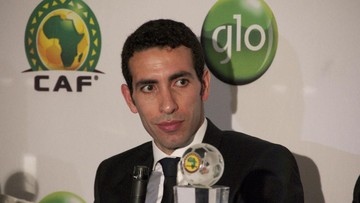 Jakarta, CNN Indonesia —
Egyptian national team legend Mohamed Aboutrika praised Indonesia, which had just been dropped from hosting the 2023 U-20 World Cup and criticized FIFA's decision.
Aboutrika, who has always heavily criticized FIFA's 'double standards', responded after Indonesia lost its status as host of the 2023 U-20 World Cup.
The former player who has 100 caps and 38 goals for the Egyptian national team praised the voices against the Israeli national team that appeared in Indonesia.
"An honorable and strong gesture from Indonesia that should be grateful for. As for FIFA, if you are not ashamed, do whatever you want," Aboutrika said via Twitter as quoted by Al Jazeera.
Aboutrika went on to criticize the double standard used by FIFA, especially when punishing Russia during its invasion of Ukraine, but never punishing Israel despite continuing to attack Palestine.
"The Zionist entity is a world epidemic, an occupier that must be boycotted and rejected by everyone. Double standards in FIFA are still prevalent and it is not surprising," wrote Aboutrika.
Aboutrika is not half-hearted in defending Palestine. The former Al Ahly player spoke out loud as FIFA punished the national team and Russian clubs following the invasion of Ukraine.
"The decision to suspend the Russian football club and national team from all competitions should have been accompanied by a similar ban on Israel," Aboutrika said in an interview with Quds News Network quoted by the Palestine Chronicle.
"As you know, Israel has been killing children and women in Palestine for years. You are using double standards!" continued Aboutrika.
(Gambas:Video CNN)
(har)