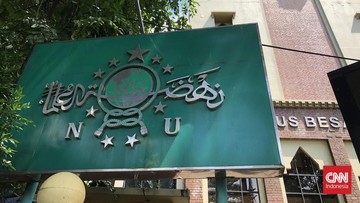 Jakarta, CNN Indonesia —
Chairman of the Nahdlatul Ulama Board (PBNU) Ahmad Fahrur Rozi asked all parties to end the polemic over the cancellation of the 2023 U-20 World Cup in Indonesia.
"Let's end polemics, protests and the bustle of the cancellation. There are still many other positive agendas that need our attention," Gus Fahrur told CNNIndonesia.com, Thursday (30/3).
Gus Fahrur asked all parties to accept FIFA's decision gracefully. He said there must be a positive value from the cancellation.
"Regardless of the previous pros and cons. Maybe there is wisdom behind the cancellation to spur the spirit of Indonesian football in the future," he said.
Previously, FIFA canceled Indonesia's host status at the 2023 U-20 World Cup on Wednesday (29/3). The reason for the 'current situation' in Indonesia became the basis for the cancellation of the 2023 U-20 World Cup in Indonesia.
The cancellation was allegedly due to the rejection by a number of parties of the Israeli national team to come to Indonesia. Those who refused included PDIP, PKS, MUI, and several regional heads.
Meanwhile, the general chairman, Yahya Cholil Staquf alias Gus Yahya, admitted that it would not be a problem if the Israeli national team came to Indonesia. He considered that the arrival of the Israeli national team to Indonesia would not harm Palestine's position.
"If we only reject Israel, 'Don't come!' After sleeping, what use is it for Palestine? It's no use either," said Yahya at the Jakarta Presidential Palace, Friday (24/3).
(mnf/from)
(Gambas:Video CNN)