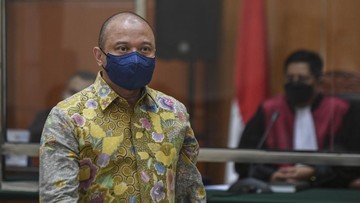 Jakarta, CNN Indonesia —
Former West Sumatra Police Chief Teddy Minahasa is considered to have betrayed the president because he was involved in a drug case. In this case, Teddy was demanded the death penalty on Thursday (30/3).
In his capacity as Kapolda, he is considered not to have supported the president in enforcing the law and eradicating illicit drug trafficking.
"The defendant's actions as the Regional Police Chief have betrayed the president's orders in upholding the law and eradicating illicit narcotics traffic," reads point 7, incriminating the prosecutor.
At least the Public Prosecutor (JPU) contains seven other points that weigh on his charges.
Teddy is considered to have also benefited from the sale of methamphetamine in circulation.
"The defendant has enjoyed the profits from the sale of methamphetamine-type narcotics," said the prosecutor at the West Jakarta District Court.
Then, the prosecutor considered that Teddy had been convoluted when giving his statement and did not admit what he had done.
"The defendant denied his actions and convoluted in giving information," he said.
Furthermore, the prosecutor also considered that Teddy's behavior did not reflect the good attitude of a law enforcement officer and undermined public trust and the good name of the Police.
Lastly, Teddy is also considered not to support the government's program in eradicating illicit narcotics trafficking.
Teddy was judged legally and convincingly guilty of illegal drug distribution.
He was considered proven guilty of violating Article 114 paragraph (2) of RI Law Number 35 of 2009 concerning narcotics in conjunction with Article 55 paragraph (1) 1st of the Criminal Code.
(mnf/pmg)
(Gambas:Video CNN)