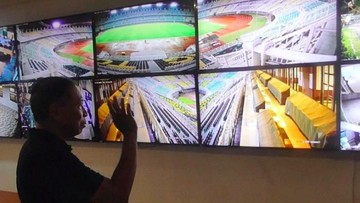 Jakarta, CNN Indonesia —
PSSI Vice Chairman I Zainudin Amali admitted he was sad and disappointed with Indonesia being omitted from hosting the 2023 U-20 World Cup.
"Of course I'm sad and disappointed. I have overseen the preparations for the U-20 World Cup since 2019, since I was still at Menpora until now after leaving. I am still working on various things," said Amali.
What made Amali even more disappointed was that the dreams of the U-20 Indonesian national team children's appearance at the World Cup were dashed. Even though the players have been practicing and working hard for more than one year.
The players also really hope that Indonesia can continue to appear at the 2023 U-20 World Cup. This was conveyed by the players when met by Amali with General Chair Erick Thohir at the Patriot Stadium, Tuesday (28/3).
"So when asked what it was like, I was disappointed and sad. Especially when I saw the children yesterday at the stadium, they looked really hopeful. They had trained hard, they lost that opportunity," he said.
"This U-20 team has been overhauled twice. The first one was to train in Croatia for 2021 which was finally canceled due to Covid. Now it's finally cancelled," Amali added.
Having received bad news, Indonesia must also be prepared to receive additional sanctions from FIFA. In its release on Wednesday (29/3) evening, it was stated that FIFA would impose sanctions.
"It was a waste of effort, effort, everything we did. Yes, this is what happened. I can't imagine what Indonesian football will be like in the future. It will definitely lower the enthusiasm of the children," he said.
"In the end, this is what we have to accept. There is one thing that I still don't know. Sanctions. That's what we also have to guard against in the future," said the former Menpora.
As a follow-up step, PSSI plans to gather U-20 Indonesian National Team players at the PSSI office on Thursday (30/3). Meanwhile, Erick Thohir is scheduled to return to Indonesia on the same day.
(Gambas:Video CNN)
(abs/jun)