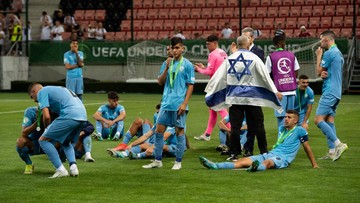 Jakarta, CNN Indonesia —
The fate of the U-20 Indonesian National Team has become a mystery after FIFA removed Indonesia from hosting the 2023 U-20 World Cup.
FIFA officially announced that Indonesia was removed from host status after PSSI General Chair Erick Thohir and FIFA President Gianni Infantino met in Doha, Qatar, Wednesday (29/3).
Erick Thohir's diplomacy to maintain Indonesia as the host failed to materialize. This is because FIFA is firm on the principle of refusing to discriminate against the Israeli U-20 national team.
"Following today's meeting between FIFA President Gianni Infantino and Chairman of the Indonesian Football Association (PSSI) Erick Thohir, FIFA has decided, due to the current circumstances, to revoke Indonesia's status as host of the 2023 U-20 World Cup," read an official statement. FIFA.
"The new hosts will be announced as soon as possible, with the current tournament date remaining unchanged. Potential sanctions against PSSI may also be decided at a later stage," the statement continued.
Indonesia's omission as host of the U-20 World Cup will have an impact on the quota for the U-20 Indonesian National Team. Hokky Caraka and friends may have to be willing to give up their dream of appearing in a grand tournament for that age group if FIFA imposes a sanction on Indonesia not being allowed to appear.
In addition, Indonesia's quota can be given to Japan, which previously qualified for the semifinals of the U-20 Asian Cup. Meanwhile, the other three shares belong to Iraq, Uzbekistan and South Korea.
It is unlikely that FIFA will still give one Asian quota to Indonesia, which has actually been eliminated since the group phase of the U-20 Asian Cup, even if the host will be given to one of the contestants who will definitely qualify for the 2023 U-20 World Cup.
Meanwhile, Israel U-20, of course, still has the right to appear at the U-20 World Cup. They qualified through achievements at the U-19 European Cup.
The Israel U-20 squad currently handled by Ofir Haim has secured a ticket to the semifinals and ended the tournament as runners up.
By qualifying for the semifinals, Israel is certain to move on to Indonesia because Europe has allotted tickets for the four semifinalists as well as one country that has qualified through the play-offs at the 2022 U-19 European Cup.
(Gambas:Video CNN)
(jun/jal)