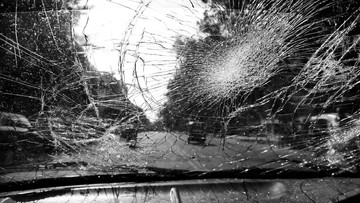 Jakarta, CNN Indonesia —
The South Jakarta Metro Police spoke out regarding the viral accident involving Mercy's car and motorbike in the Ragunan area, South Jakarta.
According to the circulating narrative, the accident occurred on March 12. The victim's family stated that there was no good intention from the driver of Mercy.
Based on the information gathered, the driver of the Mercy has the initials MMI. Meanwhile, the motorcyclist who died was a high school student with the initial S.
Head of Traffic Unit of South Jakarta Metro Police Commissioner Bayu Marfiando said that until now his party was still investigating the accident.
"If it is said that we did not handle a big mistake, even now we are still interrogating witnesses, some witnesses are school children," said Bayu when contacted, Wednesday (29/3).
Bayu explained that the accident started when Mercy's car was driving from Pejaten on Jalan Taman Wildlife Raya to the Agriculture intersection. At that time, the traffic light is green.
At the same time, there was a group of motorcyclists speeding from Cilandak. At that time, the traffic light was red and a motorcycle had already passed through.
"Initially one had already broken through, then he (the victim) broke through so, he stopped looking at the red (light) while waiting how long it took him, finally he broke through, so in the end there was an accident," he said.
Bayu said the accident case was still under investigation. He said, until now his party also has not concluded who was at fault in the accident.
"When asked which one is wrong and which one is right, we have not concluded, because we are gathering several witnesses," said Bayu.
"However, in the near future, maybe this week we can conclude, later we will also carry out road reconstruction so that we know what the actual conditions are like," he continued.
In addition, Bayu claims that another victim in this incident who was injured and received treatment, has been given assistance for hospital expenses.
"However, there may be other requests that may not be fulfilled from Mercy's side and indeed the process will continue, so we from the police also cannot force intervention to give how much it is agreed by both parties," he said.
Regarding the news that the driver of Mercy's car was the son of a high-ranking police officer at the West Nusa Tenggara Regional Police, Bayu did not want to comment. Bayu said that his party was focused on handling and investigating the accident incident.
"I'm not going there, we are focusing on the accident investigation," he said.
(from)
(Gambas:Video CNN)