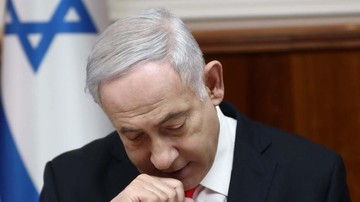 Jakarta, CNN Indonesia —
Prime Minister Benjamin Netanyahu immediately replied to a statement by the President of the United States, Joe Biden, who criticized Israel regarding the chaos resulting from the controversy over the judicial system overhaul.
Netanyahu released the official statement shortly after Biden said he hoped Israel would roll back a planned overhaul of the justice system that sparked the recent wave of massive protests.
"Israel is a sovereign country that makes decisions based on the will of its own people and not based on pressure from abroad, including from friends," Netanyahu said, as reported by Reuters.
He went on to say his government wanted to make the reforms "with a broad consensus." Netanyahu also said Israel's relationship with the US would be good.
"I have known President Biden for more than 40 years and I appreciate his commitment to Israel," he said, as quoted by Al Jazeera.
Netanyahu claimed the alliance between Israel and the US was unbreakable "and can always overcome disagreements like this."
The leader of the Zionist state released this statement in response to Biden, who said he was worried about prolonged chaos in Israel.
"Like many other supporters of Israel, I'm very worried. They can't go on like this, and I've made that clear," Biden said on Tuesday (28/3), as quoted by AFP.
At present, Israel is indeed being hit by a conflict that has its roots in the Netanyahu government's plan to overhaul the justice system.
With this change, Netanyahu gives politicians more control, while the role of the Supreme Court is dwarfed.
(Gambas:Video CNN)
Israeli citizens also protested against the plan in demonstrations which often ended in chaos until dozens of people were arrested.
Due to the overwhelming wave of resistance, Netanyahu decided to postpone discussing the reform and open dialogue. Now, Biden is also waiting for Netanyahu's compromise.
"Hopefully the prime minister (Netanyahu) will live up to his word that he will try some compromises, but that remains to be seen," Biden said.
Biden hopes that the planned overhaul of the justice system in Israel will be cancelled.
"I hope they don't continue with it," Biden said.
(has/bac)