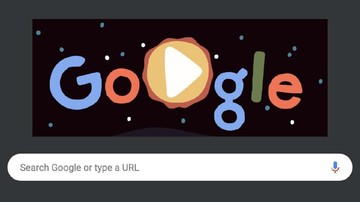 Jakarta, CNN Indonesia —
Google displays the figure of Raden Ayu Lasminingrat as a Google Doodle today (29/3). The name of this Sundanese scholar has great merit for women in the country.
"Today's Doodle celebrates the 169th birthday of the Sundanese writer and scholar, Lasminingrat, who has paved the way for future generations of women in Indonesia," wrote Google on its website.
Raden Ayu Lasminingrat was born on March 29, 1854 in Garut, West Java, to Raden Ayu Ria and Raden Haji Muhamad Musa. His father was a pioneer of Sundanese print literature and intellectuals.
Lasminingrat attended school in Sumedang and had to be separated from her family at that time. During his education, Lasminingrat lived under the care of his father's friend, Levyson Norman.
Norman helped teach Lasminingrat Dutch and made her the first Indonesian woman to be fluent in writing and reading Dutch at her time.
After being proficient in writing and speaking Dutch, Lasminigrat then dreamed of bringing equality to all Indonesian women.
Lasminingrat uses her literacy skills to adapt European fairy tales into Sundanese. Under the guidance of his father, he started teaching Indonesian children in 1879.
He reads adapted books aloud, and teaches moral education and basic psychology.
His work provides education to native Indonesian children and introduces them to international culture.
With full dedication, he continues to translate books into Sundanese, including Warnasari volumes 1 and 2, and the book Carita Erman which is a translation of Christoph von Schmid's work.
"These two works have become one of the textbooks not only in Garut, but spread to areas outside Java which are translated into Malay," quoted from the DI Yogyakarta Provincial Cultural Office website.
After becoming the second wife of Rd. Adipati Aria Wiratanudatar VII, Regent of Garut, Lasmi focuses more on education.
In 1907, Lasminingrat founded the Wife's Virtue School. The school's open environment and learning areas promote women's empowerment, reading and writing.
This school grew to have 200 students and 5 classes, and was even recognized by the Dutch East Indies government in 1911.
Over time, this school even continued to grow until in 1934 it was established in other cities such as Garut Wetan, Cikajang and Bayongbong.
"Thank you, Lasminingrat for dedicating your life to empowering Indonesian women and being a pioneer in women's education," wrote Google.
(lom/arh)