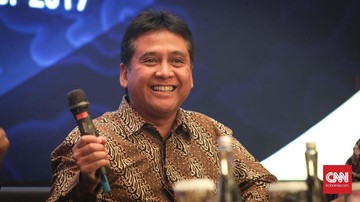 Jakarta, CNN Indonesia —
The Indonesian Employers' Association (Apindo) admits that they are ready and support the government's decision to oblige companies to pay the 2023 Eid holiday allowance (THR) on time and without installments.
The government requires employers to pay workers' or laborers' THR no later than a week before Eid and cannot be paid in installments. This is stated in Circular Letter M/2HK.0400/III/2023 concerning the Implementation of Giving Religious THR in 2023 for Company Workers/Labourers.
"I'm monitoring it, hopefully there won't be any problems. God willing, we can pay it, maybe it will be late around April 18, but it's possible that it will be paid on the 17th," said Apindo Chairman Hariyadi Sukamdani, Wednesday (29/3).
In the same vein, the Indonesian Chamber of Commerce and Industry (Kadin) also stated that it would follow government policies, the same as in previous years.
"Kadin welcomes this circular letter, we obey," said Deputy Chairperson for Employment of Kadin Adi Mahfudz Wuhadji.
According to him, before the circular letter from the Ministry of Manpower was issued, Kadin members had indeed prepared THR funds in the annual budget work plan, so there were no obstacles.
"Without us prior to the SE, the businessmen have already projected and reserved THR months and days in advance. Because we understand this is in accordance with Permenaker Number 6 of 2016," he explained.
However, Adi appealed to the government to think about small and micro businesses that are likely not able to pay THR on time. Small businesses should be given relief.
"But we understand that not all big businessmen, only about 3 percent. The remaining 97 percent are small businesses and micro businesses, for which the THR has not been reserved. Among them there must be those who can't afford it. So don't all be considered capable," he said.
"That is our appeal, so that small businesses and micro businesses can pay attention to their capabilities. We at Kadin will obey them," he concluded.
(Gambas:Video CNN)
(ldy/pta)