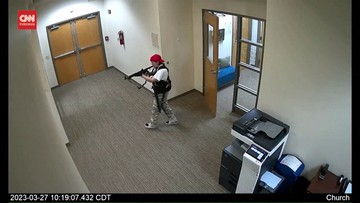 Reuters | CNN Indonesia
Tuesday, 28 Mar 2023 13:41 WIB
Jakarta, CNN Indonesia —
The Nashville Police released a CCTV video showing seconds of the shooting at one of the schools there.
In the video, the perpetrator enters the school area by shooting at the glass in one of the doors.
The perpetrator, who was wearing a red hat and white shirt, was seen carrying two weapons while walking around the school area.
Police identified the perpetrator as Audrey Elizabeth Hale, who was 28 years old and an alumnus of the school.
The police are still investigating Hale's motive for the shooting.
For his actions, six people were reported killed including three of them were children.