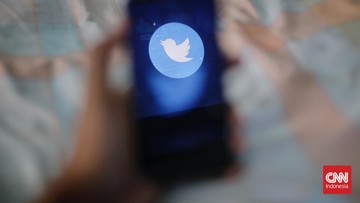 Jakarta, CNN Indonesia —
Twitter is pursuing perpetrators who leaked the platform code on Github, an online software development platform, through a lawsuit to court.
Several parts of Elon Musk's code or code were uploaded online and have been exposed until Friday (24/3).
Code itself is the programming data that makes the Twitter platform and its internal tools work. Leaked source code can provide more than just information about how a company designs its products.
It can also provide opportunities for cybercriminals to find or exploit security weaknesses and vulnerabilities.
Twitter has launched an effort to identify the person or group behind the FreeSpeechEnthusiast GitHub account, as well as anyone who may have interacted with the leaked code.
On Friday, Twitter filed a warrant with the US District Court for the Northern District of California, which it hopes will compel GitHub to surrender the IP address, contact information, and access logs associated with the incident.
"The purpose of a Twitter DMCA Subpoena is to establish the identity of the infringer or alleged infringer, and such information will only be used for the purpose of protecting Twitter's rights," Twitter wrote in its lawsuit to the court.
According to the lawsuit, the leaks show Twitter code posted to the online software repository GitHub. The files were posted by a GitHub user with the username FreeSpeechEnthusiast.
The account was created on January 3 and does not appear to be posting any material other than Twitter code.
The code leak is the latest incident for Twitter following CEO Elon Musk's earlier layoffs and other cost-cutting measures to get a return on investment.
Quoted from CNN, GitHub removed the content on Friday (24/3) after Twitter filed a copyright claim against the company.
GitHub declined to comment on the matter, but GitHub said they post all copyright takedown requests publicly.
Meanwhile, Twitter, which has cut most of its PR team, automatically responded to requests for comment with emails containing the poop emoji.
Elon Musk himself has not commented specifically on this issue.
(lom/arh)