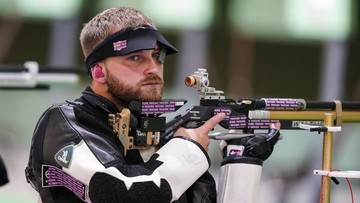 Jakarta, CNN Indonesia —
Israeli shooting athlete Sergey Richter withdrew from the 2023 ISSF Rifle and Pistol World Cup in Jakarta after being banned from using the country's flag.
No diplomatic relations between Indonesia and Israel forced Rikhter to cancel his appearance in Jakarta at the Shooting World Cup, January 27 to February 7.
Quoted from Algemeiner based on Alliance's report, one day before leaving for Jakarta on January 25, Richter received a message from the organizers.
The 33-year-old athlete was told he could not compete in Jakarta with the symbols of the Israeli flag, including the flag on his official uniform and rifle.
Richter, who won a gold medal at the 2019 European Championships, can compete in Jakarta as long as he uses the symbol of the ISSF as an international shooting federation or the flag of the International Olympic Committee (IOC).
However, Richter rejected the demands of the organizers and chose not to compete at all in the 2023 World Cup.
"I would never accept participating in a competition without the ISR (Israel) on my competition dress, on my personal rifle and on the match result screen," Richter said.
"I don't understand how the Olympics agreed to hold international competitions and identify the names of the countries represented by the athletes," Richter added.
On that occasion Richter, who has qualified for the upcoming 2024 Olympics, also criticized the organizers of the 2023 ISSF Rifle and Pistol World Cup for being 'politically charged'.
"If the Olympic movement, which advocates for the existence of sport without distinction of nationality, religion, race and gender, does not support its ideology, then what is its value?" said Richter.
"I don't understand how a country is allowed to organize such a competition with restrictions on national identity. If there is a competition in Israel and we are going to boycott a country, oh my God, all the athletes will stand up and protest back," Richter continued.
(Gambas:Video CNN)
(sry/jal)