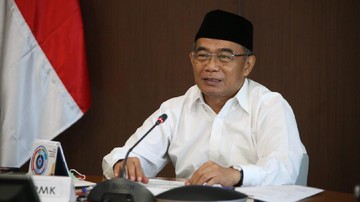 Jakarta, CNN Indonesia —
The government opened up the opportunity to reschedule the U-20 World Cup in Indonesia following the rejection by a number of parties of the Israeli national team's participation.
This was conveyed by Plt Menpora Muhadjir Effendy in a hearing at Commission X DPR, Tuesday (28/3) evening. However, the government, he said, still hopes that the World Cup will still be held in Indonesia.
"Indeed, the option that we most hope for is that the match will still be held in Indonesia. Maybe we can rearrange the time," Muhadjir said at the meeting.
Muhadjir said the government was currently still waiting for the results of PSSI negotiations led by Erick Thohir with FIFA in Zurich, Switzerland.
However, as a result of the initial discussion, Muhadjir said that FIFA fully understands Indonesia's stance which has been regulated by the constitution regarding the rejection of colonial practices.
Apart from the suggestion to rearrange the schedule, the government, he said, also proposed several other options. However, Muhadjir was reluctant to reveal the options the government had prepared.
"I don't think I can convey in detail. Because most of them are still in progress, they are still raw proposals," he said.
However, Muhadjir believes that FIFA will not impose heavy sanctions on Indonesia, as is the case in circulation. This is because the results of the initial talks with the world sports federation really understand Indonesia's position.
"We ask for your prayers, and hopefully everything will go according to common ground, agreement," he said.
(Gambas:Video CNN)
(thr/jun)