Jakarta, CNN Indonesia —
WhatsApp aka WA has the latest feature to leave a group without being noticed by the people in it. How to leave the WA group without other members knowing is very easy.
To do this, you only need to open the chat room for one of the WA groups that you want to leave.
Then, click on the name of the group and a choice will appear, one of which is to leave the group or Exit Group. Tap on the option and you will leave the group.
Quoting the official WhatsApp page, notifications of someone leaving the group in the chat room are often uncomfortable.
For this reason, WhatsApp created a new privacy feature to help users feel more comfortable leaving groups.
With this latest feature, only the admin will know if a member leaves the group.
When someone leaves the group, notifications or notifications stating you have left the group will not appear in the group chat column, but will only be received by the group admin.
How to leave the WA group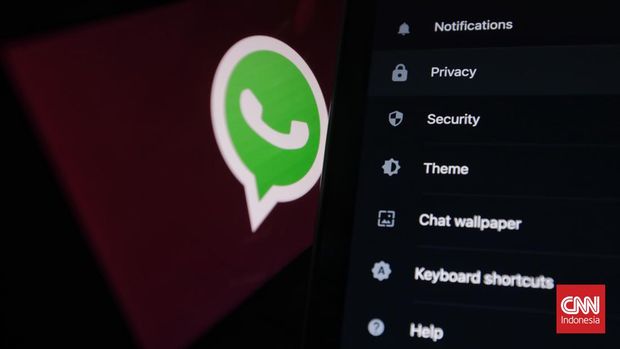 Illustration. How to leave the WA group without being caught (CNN Indonesia/Adhi Wicaksono)
To be able to use this feature, the condition is that the user needs to make sure the WhatsApp application has been updated to the latest version. Here's how to leave the WA group based on several types of cellphones.
Android
Open WA Tap and hold the group name Tap the other options then select leave the group and you have left the group
iPhone
Open WA Tap and hold the group name Tap exit group then you leave the group
Web and Desktop
Open WA Click on the group and select Menu Click out of the group then you have left the group
That's how to leave the WA group that you can follow. However, the activity history of leaving the group is still visible to other members via the "View Past Participants" or "View Past Members" option.
In this option, other members can find out which members left and when members left the WhatsApp group. To access it, users need to go to the group profile page and scroll down and find the option.
(glo/soup)
(Gambas:Video CNN)