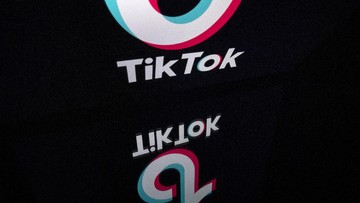 Jakarta, CNN Indonesia —
The United States (US) government is trying hard to ban TikTok because it is considered a threat to national security. However, things are different for TikTok's 'sibling', CapCut, which is even popular in the US.
CapCut is a video editing platform owned by ByteDance, the Chinese holding company that also owns TikTok. CapCut itself currently has more than 200 million active monthly users (MAU).
This application allows users to edit videos with various templates, filters, visual effects and music to create professional-looking clips and have a greater chance of going viral on social media.
CapCut encounters no regulatory issues in its practice of managing user data. The opposite is true for TikTok, which faces intense scrutiny in the US over ByteDance's access to user data.
The US government accuses TikTok of being a channel for the Chinese government to obtain data from US users, including its officials. TikTok is also considered to be a 'threat to national security'.
Currently the US government under the leadership of President Joe Biden has encouraged the founders of ByteDance to release their stake in TikTok to address these concerns. The reason is, if they don't comply with the request, TikTok may be banned in Uncle Sam's country.
On Friday, The Wall Street Journal reported that the Justice Department was investigating surveillance of American journalists by the Chinese owner of TikTok.
TikTok has made it clear that it will not share data with Chinese authorities and is working on a deal to hedge the company's data and algorithms in the US.
Meanwhile, CapCut says in its privacy policy that in order to provide the service, they collect content such as user-uploaded photos and videos, as well as user data including their location, gender, and birthday. This kind of data request is common with video editing tools.
Even though they are under one parent and are equally popular, TikTok and CapCut do not appear to be the same in terms of treatment from the US government.
Quoted from The Wall Street Journal, according to Sensor Tower's app tracking data, CapCut has soared to the top of app stores since late last year and has been at the top of the weekly ranking of downloaded apps in the US, along with a host of other China-developed apps including TikTok, as well as shopping platform Temu and fashion marketplace Shein.
According to Sensor Tower, CapCut's global downloads jumped 43 percent to more than 400 million last year, and about 7 percent of its global downloads since last year have come from the US.
(lom/lth)
(Gambas:Video CNN)