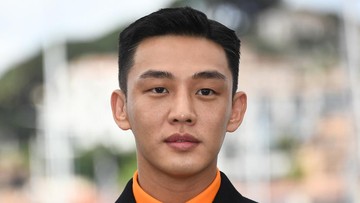 Jakarta, CNN Indonesia —
Yoo Ah-in fulfilled the summons from the police regarding the alleged drug abuse case on Monday (27/3). He was present with a lawyer who is a lawyer specializing in drug cases in Korea.
One of the lawyers Yoo Ah-in worked with was Park Sung-jin, a former prosecutor who is now a lawyer in drug cases due to his long experience in drug investigations for the Supreme Prosecutor's Office.
As reported by the Korea Herald on Monday (27/3), Yoo Ah-in was also accompanied by Cho Sang-ho and Ahn Ho-yung, a former prosecutor who had worked at Kim & Chang, one of the largest law firms in South Korea.
Yoo Ah-in and his lawyers arrived at the Seoul Metropolitan Police Agency at 9:20 KST and were indifferent to media inquiries there.
The actor was originally scheduled for an examination on Friday (24/3), but he asked to postpone the date, citing that the schedule had been disclosed to the media.
It all started in early 2022 when the police started an investigation into the alleged use of suspicious amounts of propofol. The report was provided by the Ministry of Food and Drug Safety.
The police later found records that Yoo Ah-in was administered propofol 73 times from January 4 to December 23, 2021.
The police then questioned Yoo Ah-in on February 5 when he entered Incheon Airport from the United States. He has been barred from leaving the country since then.
Rigorous checks by the National Forensic Service came back positive for four drugs – cannabis from Yoo's urine and propofol, cocaine and ketamine from his hair.
(Gambas:Video CNN)
Police have also seized evidence from Yoo Ah-in's home and plastic surgery clinics in Gangnam-gu and Yongsan-gu, both in Seoul, where Yoo was prescribed propofol.
They called Yoo Ah-in's acquaintances and manager as witnesses. The police are also expected to investigate accomplices who may have used drugs with Yoo Ah-in.
Regarding the administration of propofol, Yoo Ah-in previously claimed that he requested sleep anesthesia because he was afraid of being injected with needles while undergoing treatment for a skin disease.
Illegal use of propofol can result in a prison sentence of up to 10 years or a fine of up to 100 million won in Korea.
First-time offenders who use marijuana for non-medical purposes, such as Yoo Ah-in, can be punished by up to five years in prison or a fine of 50 million won.
(chri)