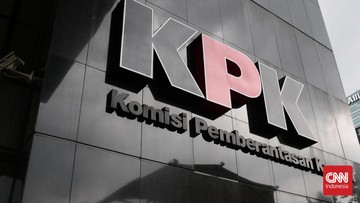 Jakarta, CNN Indonesia —
Chairman of the KPK Supervisory Board (Dewas) Tumpak Hatorangan Panggabean assessed that the anti-corruption agency under the leadership of Firli Bahuri Cs was still on the right track in eradicating corruption.
However, he regretted that there had not been a big case or 'the big fish' which was revealed by Firli and Cs during his four years as KPK leader. This was conveyed by Tumpak in the podcast 'Get to Know the Chair of the KPK Board of Trustees' which was uploaded to the KPK's YouTube account, quoted on Monday (27/3).
"So far, the KPK is still on the track in eradicating corruption, both in the field of prevention and prosecution. Unfortunately, we have not succeeded in uncovering big cases, the cases which we named 'the big fish' are rarely carried out by KPK," said Tumpak.
Tumpak, who is also the leader of the first volume of the KPK, said that the KPK is currently uncovering more bribery cases using Hand Catch Operations (OTT). The case involved more state apparatus.
On the other hand, according to him, the public still trusts the KPK in the context of eradicating corruption.
"Unfortunately, yes, I said that we are not able to dismantle big cases, because we must also know that the KPK's activities should benefit many people, some of which are felt by the public," he said.
He also hopes that in the future the KPK will have the courage to reveal big cases that will benefit many people. He believes the KPK is capable of doing that.
"How come the KPK can, it should be able to, in my opinion it should be able to be like what the Attorney General's Office has done. After all, people hope that the KPK is ahead, yes, because we are, the law welcomes us as supervisors in conducting investigations and prosecution of cases – corruption," he concluded.
(ryn/tsa)
(Gambas:Video CNN)