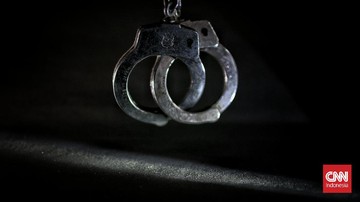 Jakarta, CNN Indonesia —
Dittipidsiber Bareskrim Polri arrested three suspects of sexual crimes against children. In total, there were 12 boys who were victims.
The disclosure of the case and the arrest of the suspects was based on three different police reports. The three suspects are JA (27), FR (25) and FH (23).
The Director of Cybercrime at Bareskrim Polri, Brigadier General Adi Vivid Agustiadi, revealed that the three perpetrators carried out their actions at different locations and modes.
"The suspect JA committed the crime in Semarang, Yogyakarta and Bandung," Adi Vivid told reporters, Monday (27/3).
"The suspect committed his actions when he was in a quiet place and there were no other adults," he continued.
Meanwhile, the suspect FH often carried out his lecherous acts at internet cafes (warnet) with the majority of the victims being his neighbours.
Adi Vivid revealed that when he was a child, FH was once a victim of sexual harassment. Then, as an adult, FH actually did the same thing.
"When the person concerned was seven years old, he was once a victim. Then finally, when he was an adult, he committed the exact act when he experienced being a victim," he said.
From these two suspects, said Adi Vivid, there were 12 underage boys who were victims of their lecherous actions.
Unlike the suspects JA and FH, suspect FR was arrested for selling pornographic videos with children's themes on Telegram.
In his confession, FR said that he deliberately sold the child-themed pornographic videos because they were in greater demand.
"The profit earned by the suspect in about a month can reach Rp. 5 million by selling pornographic content," said Adi Vivid.
For their actions the three suspects have been detained at the Criminal Investigation Police Detention Center. They were charged with multiple articles related to the ITE, Pornography and Child Protection Laws with a maximum threat of 15 years in prison.
(dis/ain)
(Gambas:Video CNN)