Jakarta, CNN Indonesia —
The police are still investigating the case of the death of the Special Staff of the Gorontalo Regional Police, First Brigadier RF (28) who allegedly committed suicide in the official car of the Gorontalo Regional Police, on Saturday (25/3).
Brigadier RF is suspected of committing suicide due to love problems.
Currently the police are still looking for a woman suspected of being the victim's lover who has been in a long-distance relationship with RF.
"This victim was in a long-distance relationship or you could say LDR and was having problems. The victim knew someone who we are still investigating," Director of General Criminal Investigation (Dirkrimum) Kombes Pol Nur Santiko, Monday (27/3).
Meanwhile, Muslih, the father of First Brigadier RF, admitted that his son had an affair or was dating a policewoman on duty at the Special Detachment (Densus) 88 at the National Police Headquarters.
Muslih said that their courtship relationship had even reached the engagement stage, where Muslih had come to the home of the First Brigadier RF's boyfriend's family to propose.
"His fiancé has indeed come here, and I have also proposed there," said Muslih while waiting for his son's body to arrive at his house in Mijen Semarang, Monday (27/3).
Muslih does not deny that there are obstacles or problems in his son's romantic relationship with his fiancé.
According to him, more due to the busyness of both of them. First Brigadier RF who must always accompany the Gorontalo Police Chief, and his fiancé who conducts many investigations at Detachment 88.
"It's just that the conflict is a personal conflict, I can't really conclude. If I suspect it is because they are busy with each other because the candidate is in the Densus, my child is in the adjutant," added Muslih.
However, the news of the death of the child made Muslih and his family very shocked because the First Brigadier RF did not report any problems.
"So far, no one has ever complained about the problems that occur. It's like if there's rain, there must be overcast skies. It's cloudy, it's not raining, you know. That's what we've been questioning until now," he said.
The body of First Brigadier RF himself arrived at his hometown in Ngadirgo Village, Mijen, Semarang at around 15.45 WIB to be temporarily buried and shortly thereafter a funeral was carried out with a military ceremony.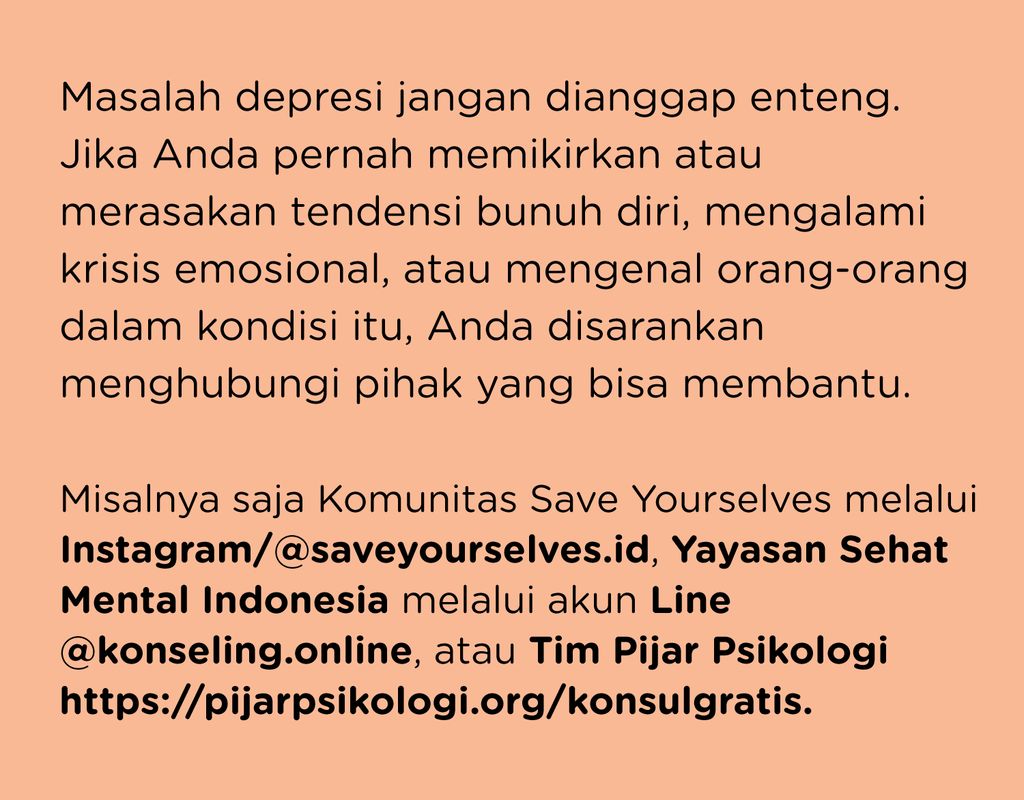 Photo: CNN Indonesia/Fajrian
Mental health disclaimer
Gorontalo Police Chief Inspector General Pol Helmy Santika was also present at the funeral accompanied by Semarang Police Chief Kombes Pol Irwan Anwar.
The results of the preliminary investigation by the Gorontalo Regional Police said that Brigadier RF committed suicide by shooting his left chest with a revolver in the official car.
(dmr/isn)
(Gambas:Video CNN)