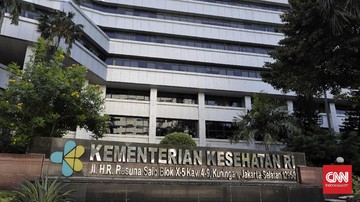 Jakarta, CNN Indonesia —
The Ministry of Health (Kemenkes) asked the public not to panic buy the ORS that has gone viral on social media because it is said to be effective in holding back thirst and weakness during fasting.
Head of the Ministry of Health's Communication and Community Service Bureau, Siti Nadia Tarmizi, is worried that pharmacies that provide ORS for people in need, such as diarrhea patients, are running out of stock.
"So there's no need to panic buy. There's no need to stock ORS because it's designated for people with diarrhea, nausea and vomiting, which means dehydration occurs. There's no dehydration for fasting people," Nadia said when contacted by CNNIndonesia.com, Sunday (26/3 ).
Nadia reminded that fasting during Ramadan does not affect or worsen health, but only changes in eating patterns.
"There have been studies on fasting that healthy people don't need to worry," he said.
Separately, Internal Medicine Specialist Dasril Nizam said there was nothing wrong with consuming ORS at dawn.
However, he emphasized that two glasses of water at dawn is more than enough to meet the fluids during fasting.
"In general, during the fasting month, if you consume ORS, it's actually not a staple, it's just a supplement. You can, if during previous activities you lacked fluids," said Dasril quoted from CNNIndonesia TV.
Dasril suggested that people who observe fasting to consume enough water at dawn. Not to forget also foods that contain carbohydrates, protein, fiber, and vitamins.
(kr/fr)
(Gambas:Video CNN)