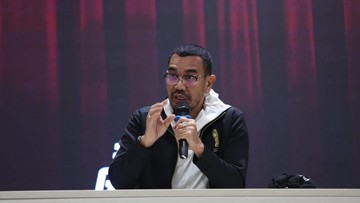 Jakarta, CNN Indonesia —
PSSI Executive Committee (Exco) member Arya Sinulingga alluded to FIFA's sanctions after the draw for the 2023 U-20 World Cup in Bali was cancelled.
Arya revealed that Indonesia had a dark story when it was sanctioned by FIFA in 2015. Therefore, he ensured that PSSI would try their best so that Indonesia would not be ostracized by FIFA from world football.
"What is certain is that all options will be brought by Pak Erick Thohir (general chairman of PSSI) for diplomacy, how to save us, the U-20 World Cup. All methods will be used and save Indonesia from sanctions, ostracized by FIFA," said Arya at a press conference at GBK Arena, Jakarta, Sunday (26/3).
"We know that in 2015 we were also banned. We have experienced that. So it's not something that has just happened. So it hasn't been long. We don't want it to happen again which could make us unable to participate in international matches, as well as in the league. we are registered and recognized by FIFA, naturally this league also no longer exists. That's a fact that we can experience. Our ranking fell on FIFA too because we were banned."
Arya also emphasized that FIFA's decision to cancel the draw in Bali was proof of Indonesia's incompetence. This is because Indonesia has signed a government guarantee, which means guaranteeing readiness to host the 2023 U-20 World Cup.
"We are those who propose to be the host and we already have a name, we will organize it properly and take good care of the participants when submitting," said Arya.
"When we couldn't do this, we violated what was agreed upon by FIFA. So at the time of submission, we agreed on everything," he continued.
The cancellation of the 2023 U-20 World Cup draw by FIFA occurred less than two months before it was held. The 2023 U-20 World Cup is scheduled to take place from 20 May-11 June.
(Gambas:Video CNN)
(abs/jal)