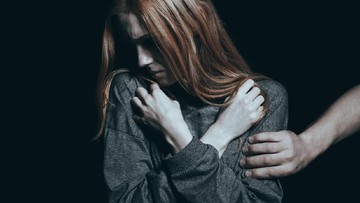 Jakarta, CNN Indonesia
—
Inspectorate General of the Ministry of Education, Culture, Research, and Technology (Kemendikbudristek) will coordinate with the Surabaya State University (Unesa) regarding the case report abuse three female students.
"We are currently collecting data on how and to what extent the news is true or what things need to be informed," said Inspector General of the Ministry of Education and Culture Chatarina Muliana Girsang, when met at the Coordinating Ministry for Human Development and Culture's office, Jakarta, Wednesday (12/1).
Currently, his party has coordinated with the Unesa campus regarding the harassment report. According to Chatarinam, it will take time to investigate because some of the complainants do not want to continue the case.
"Indeed, there are reporters who do not want their cases to be processed. That is their right, so we cannot force them if they do not want to be processed criminally," he said.
Previously, a lecturer from Unesa, Surabaya, with the initials H was deactivated following allegations of sexual harassment against female students. Head of Public Relations of Unesa Vindya Maya Setianingrum said the decision was taken after the university leadership and the investigation team held a meeting.
H is said to have harassed a student with the initial A while conducting thesis guidance in 2020. The lecturer's action to approach A was carried out via WhatsApp calls.
In addition to the Unesa case, a number of sexual harassments also occurred in several other campuses. A number of victims of abuse are sometimes reluctant to proceed with criminal proceedings due to trauma in order to recall the chronology of the case during examination.
Regarding the handling of these cases, Chatarina admitted that not all campuses already have a Sexual Violence Prevention and Handling Task Force (PPKS). The reason is that the formation of the task force must be preceded by training its officers.
"Not all campuses have PPKS Task Force, because its formation must be with the committee. In my opinion, 50 percent of universities have been able to form PPKS Task Force in a year, thank God," he said.
However, Chatarina said that every party in the higher education environment must participate in preventing and handling cases of sexual violence.
Campus, he said, could form an ad hoc team whose role was to assist in handling cases of sexual violence on campus before there was a PPKS Task Force.
"Before the PPKS Task Force is formed, as soon as there is a case, an ad hoc task force must be formed, that's the most important thing so there's no waiting for formalities," he said.
For information, Mendikbudristek Nadiem Makarim stipulates Permendikbud Number 30 of 2021 concerning Prevention and Handling of Sexual Violence in Higher Education Environments.
In this regulation, campuses are asked to form a PPKS Task Force to prevent and handle cases of sexual violence that occur in the educational environment.
Since the PPKS Permendikbud was passed, cases of sexual violence in higher education have continued to be revealed.
(mln / arh)


[Gambas:Video CNN]
fbq('init', '1047303935301449'); fbq('track', "PageView");
.