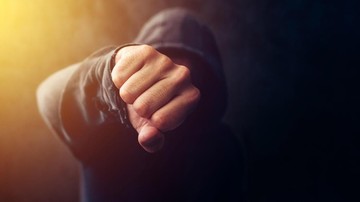 Jakarta, CNN Indonesia
—
TNI Military Police Navy (Pomal) detained a member who was suspected of hitting an online motorcycle taxi driver (ojol) in South Tangerang. The detention was carried out for further examination.
"He has been (detained) at Pomal Lantamal III," said Head of the Navy Information Service (AL) Laksma Julius Widjojono when confirmed, Tuesday (11/1).
Julius did not explain when the member was detained. He was also unable to explain in more detail the chronology of the beatings carried out by the member.
The Pamulang Police, South Tangerang, were previously raided by a mob of ojol drivers on Sunday (9/1) night. The incident was caught on video and circulated on social media. One of them was uploaded to the Instagram account @seputartangsel.
Kapolsek Pamulang Kompol Sujarwo said that the incident started from a misunderstanding, then there was a beating by members of the Indonesian Navy against online motorcycle taxis.
"This is a misunderstanding between motorcycle taxi drivers, the main thing is beatings," said Sujarwo when contacted, Monday (10/1).
During the incident, said Sujarwo, residents had time to intervene and were then taken to the Polsek to be resolved. It was then that it was discovered that a member of the Indonesian Navy was involved.
Sujarwo said that the case was handled by the Indonesian Navy's Military Police.
(yoa/bmw)


[Gambas:Video CNN]
fbq('init', '1047303935301449'); fbq('track', "PageView");
.