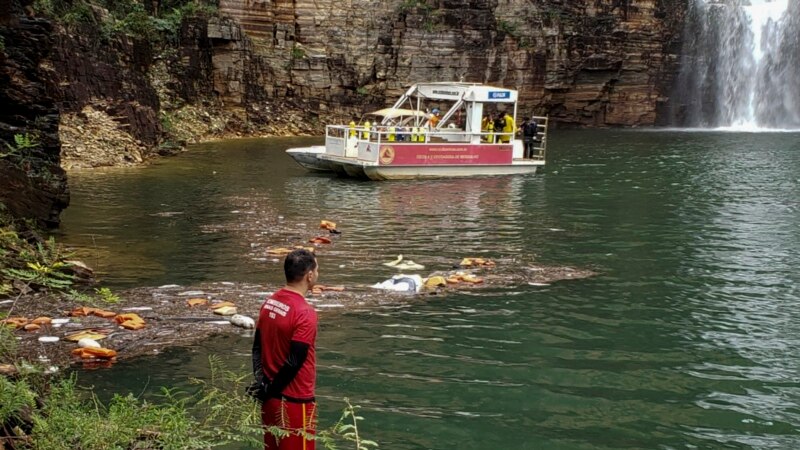 Police in Brazil say the death toll from a cliff slab hitting tourist boats on a lake has risen to 10.
Authorities are trying to identify the dead. And divers are combing the lake for possible more victims.
Police chief Marcos Pimenta said several people were likely missing after the crash in Minas Gerais state on Saturday (8/1).
At least 32 people were injured, although most were released from the hospital on Saturday (8/1) night.
The accident occurred between the cities of Sao Jose da Barra and Capitolio, where the ships departed.
Officials suggested the cliff slide could be caused by recent heavy rains that flooded the state and forced nearly 17,000 people to flee. [vm/rs]
.