Due to Burnout, PewDiePie Announces He Will Take a Break From YouTube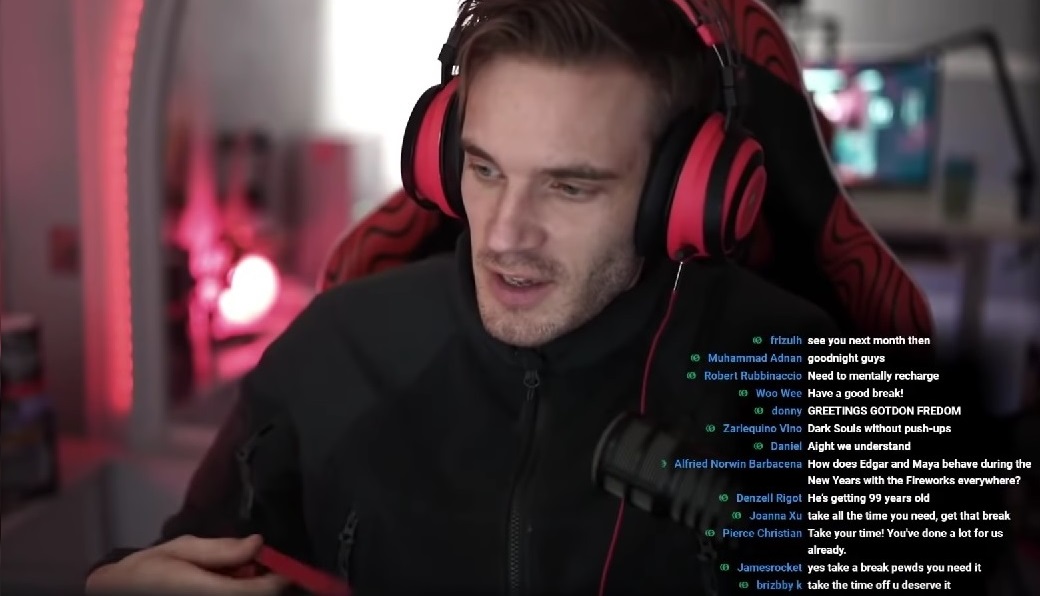 Felix 'PewDiePie' Kjellberg has opened up about his burnout on YouTube when he announced that he would be taking a break from uploading videos. Since starting on YouTube in 2013, PewDiePie has consistently uploaded content until he took his first hiatus in January 2020.
As he announces another hiatus in 2021, it looks like the Swedish YouTuber will make his departure an annual event. During a January 3 stream, PewDiePie announced that he had to go without regularly scheduled content for another month, and he opened up about his YouTube burnout from uploading videos almost every day of the year.
Also read this:
» YouTuber PewDiePie Implies That MCU Movie Actors Are Using Steroids!
" PITY! 150 Videos Owned by a YouTuber Copyright Claimed By TOEI Animation!
» Viral Because of Tiktok, Helicopter Singer Shares Latest Music Video!
» Comedian Sule's YouTube account is hacked and the hacker is doing a live broadcast about Cyrpto
» Disappointed that the number of dislikes has been removed, a developer releases Add On Chrome Return Youtube Dislike
He explained: "I don't think I'll be uploading this month. I'm feeling kinda, not tired, but it would be nice to take some time off. Even in these two days where I haven't uploaded, it feels good not to have to think about what to upload." PewDiePie went on to thank his community for not forcing him to upload videos. However, he noted that he may still stream a few times during the month.
Source: Dexter
Don't forget to take part in the Giveaway from KotakGame. Check the video below:
TAGS
If you want to send articles, collaborate events and place advertisements (adverstisement) you can email the editor[at]boxgame.com or Hotline (021) 93027183
.