Jakarta, CNN Indonesia —
Kanmuri launched the latest product variant, namely Full Flat Onyx Black, which is said to be a development of the previous variant that has succeeded in capturing the market for the past 4 years.
General Manager Marketing Kanmuri, John SL Chang explained, the minimalist concept is predicted to still be popular in 2022, so the Full Flat Onyx Black variant is expected to be the choice for architects and consumers. He ensures, Onyx Black is produced using a combination of the latest modern technology from Japan and Europe, just like other Kanmuri Full Flats.
This was also confirmed by the General Manager of Kanmuri Manufacturers, PT. Keramindo Megah Pertiwi, Elisa Sinaga, said that the system used is fully automatic with computerization in every process that will ensure consistency of form, quality, and strength.
"Burning up to a temperature of 1,100 degrees Celsius, until the glazing and clay materials are fused in a stable bonding phase to produce permanent colors for decades. Quality control system for every stage of production, to get the best quality products," said Elisa.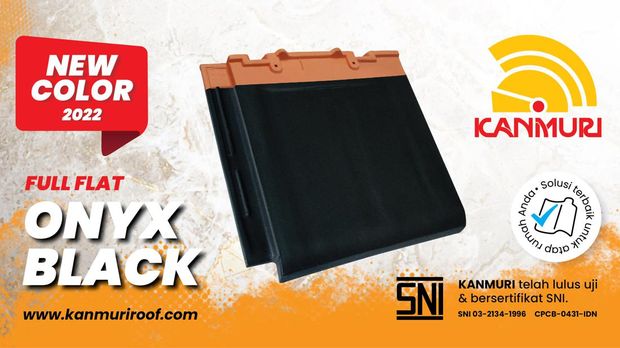 Full Flat Onyx Black is the latest product variant launched by Kanmuri. (Kanmuri Archives).
Kanmuri's advantages that are also maintained include the height of the double embankment which functions to prevent the entry of water flow, equipped with a wide overlap to prevent tampias, as well as hooks on strong and sturdy battens.
John Chang stated that a good tile product must be followed by a good installation technique. For this reason, Kanmuri provides free consultation services regarding the installation of recommended tiles, as well as a complete installation guide tutorial that can be downloaded through the Kanmuri Roof application on the Playstore.
He added, the Kanmuri tile installation technique itself can use the latest cement-free system, making it more effective and efficient.
Elisa added, "The cement free system is the latest solution from Kanmuri for easy and fast installation so that it saves costs, time and effort, the roof of the house is free from leaks, clean, without cement stains, neat and beautiful.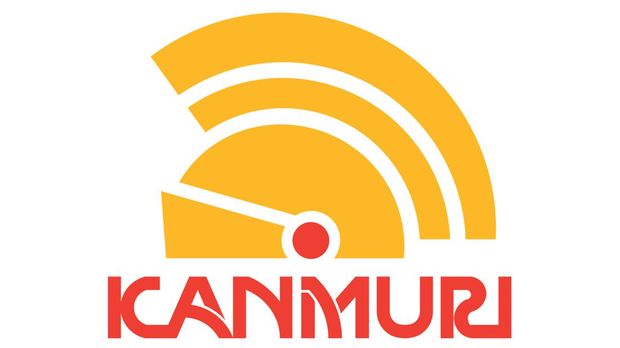 The Full Flat Onyx Black variant is expected to be a consumer choice, because Kanmuri sees the minimalist concept popular in 2022. (Kanmuri Archives).
Although it looks trivial, buying tile is an important decision in the long term. The reason is, the wrong decision will only result in much greater repair costs. This can be avoided by choosing Kanmuri ceramic tile.
During the launch period, Kanmuri offers promo prices and various other bonuses for purchasing Full Flat Onyx Black. Further information can be found on the website www.kanmuriroof.com or the Gallery of Kanmuri showroom at Quadra Centrum, West Jakarta.
(osc)

[Gambas:Video CNN]
fbq('init', '1047303935301449'); fbq('track', "PageView");
.