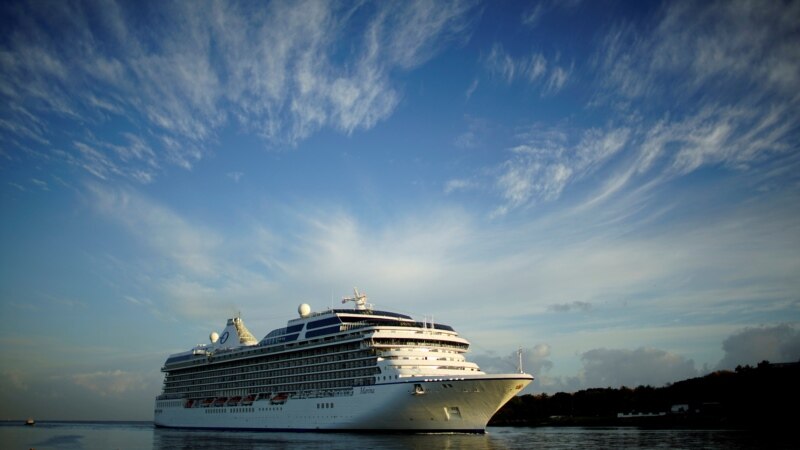 The Centers for Disease Prevention and Control (CDC) says people should avoid traveling on cruise ships, regardless of whether they've been vaccinated or not, as coronavirus cases in the United States soar to their highest level.
The move hit an industry that only resumed operations in June after a months-long suspension of services due to the COVID-19 pandemic.
Citing reports of the COVID-19 outbreak on cruise ships, the CDC raised the travel warning level for cruise ships to "four" or the highest warning level. The CDC has investigated or is starting an investigation into cases of outbreaks of COVID-19 on more than 90 cruise ships.
"Even travelers who have been fully vaccinated may be at risk of contracting and transmitting this variant of COVID-19," the CDC said Thursday (12/30).
Shortly after the announcement, shares of Carnival Corp, Norwegian Cruise Line Holdings Ltd and Royal Caribbean Group plunged between 1 and 2 percent.
The Cruise Lines International Association said "the CDC's decision to raise the travel warning level for cruise ships is particularly perplexing given that cases identified on cruise ships are consistently so small compared to the number of people on board."
The CDC says passengers already on cruise ships should be medically tested three to five days after their journey ends, and self-monitor for COVID-19 symptoms for 14 days.
The CDC eased its warning for cruise ships from its highest level in June, after easing in COVID-19 cases.
The spread of the Omicron also has an impact on air travel. Data from flight tracking site FlightAware.com shows the number of flight cancellations within the Americas, as well as those entering or leaving the country, reached 1,140 flights. Meanwhile, the number of flights delayed reached nearly 9,000 flights. [em/jm]
.