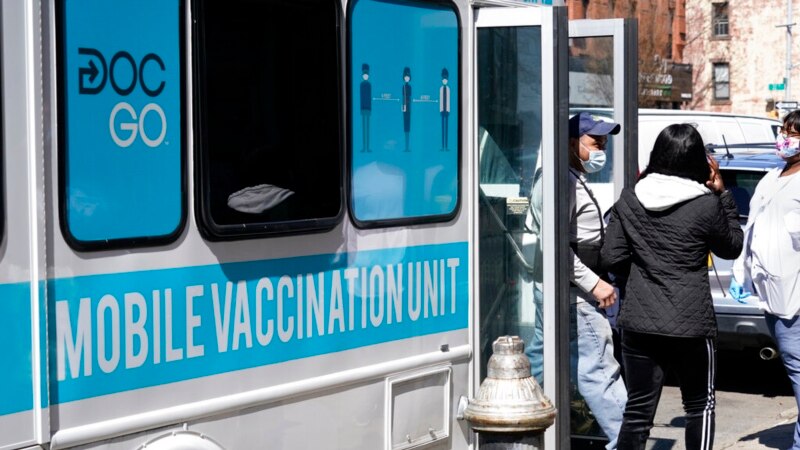 The New York City government's obligation or mandate requiring almost all private-sector businesses to ban unvaccinated workers came into effect Monday (27/12) amid a surge in coronavirus cases in the region.
Workers in some 184,000 businesses are required to show evidence that they have been vaccinated against at least one dose of the COVID-19 vaccine. Businesses that fail to comply with this obligation can be subject to fines ranging from a thousand dollars. But New York Mayor Bill de Blasio said sanctions would be a last resort.
In a press conference on Monday (27/12), the mayor who came from the Democratic Party said that the implementation of the obligation or mandate had succeeded in getting people to want to be vaccinated.
"The reason why this city is alive, the reason why this city stays open when other places are closed is because we focus on vaccinations, because we enforce obligations or mandates and provide incentives. We are multiplying this because of one thing we all agree on and I have conveyed this to business leaders, that COVID-19 is not only bad for people, for health, but also for business," said de Blasio.
"If we want to prevent this from happening shutdowns – or closures and cessation of activities – then we need more people willing to be vaccinated. So starting today mandatory vaccination for the entire private sector goes into effect in New York, all workers! This is how we get people vaccinated."
This new obligation also covers private or private places where work is carried out in the presence of other workers or members of the public. Not only for shops, but also workspaces and taxis.
Some business owners and workers are planning to file lawsuits against this obligation. [em/jm]
.