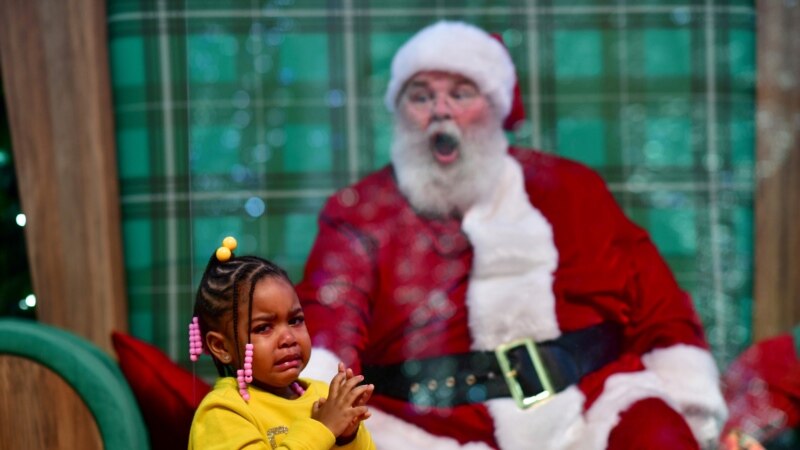 Kids of all ages rest assured: Santa Claus is coming this Christmas Eve, and a second holiday with COVID-19 won't stop it.
That's the message of the joint US-Canada military operation that has been tracking St. Nicholas or Santa Claus on his global mission. NORAD has assured us all, first over traditional telephone lines and more recently via iPhone, Android, OnStar, Facebook, YouTube and more that Santa Claus is on his way on a sleigh filled with toys and excitement to look forward to.
Colorado-based North American Space Defense Command is in its own wildly popular tradition, providing updates on Santa's journey on December 24, from 4 a.m. to midnight MST. NORAD's Santa Tracker lets families watch Father Christmas in 3D as he transits the South Pacific, Asia, Africa, Europe and the Americas.
From within NORAD headquarters, dozens of volunteers answered an incessant wave of phone calls to 1-877-HI-NORAD (1-877-446-6723). They and other volunteers who work offsite due to social distancing protocols will answer questions such as "When will he come to my house? What cake does he like?" said program manager and NORAD spokesman Preston Schlachter.
Want to watch? Visit https://www.noradsanta.org, check out #NORADTracksSanta and @NoradSanta on Twitter, or use the related app. We can also email [email protected] to get the latest information.
President Joe Biden and first lady Jill Biden also participate in this tradition, answering the phone on a Santa tracking service on Christmas Eve. It's an old tradition for first ladies, but this year's president is also joining in.
NORAD spokesman Preston Schlachter said even before Santa Claus took off on Friday, the NORAD web page had been visited more than 3 million times, Schlachter said.
"Every household, every country has to deal with the impact of this pandemic. Santa Claus is an icon, and he is a source of joy to many," said Schlachter.
For those concerned about Santa's safety — or their own safety — the bearded male will likely wear a mask at every stop, and wear gloves of course, Schlachter said.
For those interested in technical issues, the NORAD website offers more data on travel (Gift weight on takeoff: 60,000 tons, or 54,600 metric tons; sled drive: nine RP, Reinder Power, or Deer Power). [my/pp]
.